Featured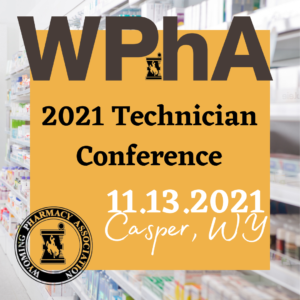 Nov 13, 2021 8:30AM—4:30AM
Wyoming Family Practice Residency Center 1522 East A Street Casper, WY 82601
Register Today!
Join us this November for an action-packed day of learning and networking! Choose to attend in-person or virtually, and take advantage of this opportunity for 6 hours of ACPE-accredited CE! Location: Family Practice Residency Center – Casper Wyoming Pricing: $115: In-Person Attendance (includes lunch)$100: Virtual Attendance Agenda: 8:45am-9:00am | Welcome and AnnouncementsJennifer Dinino, CPhT, Certified…
View More
Current & Upcoming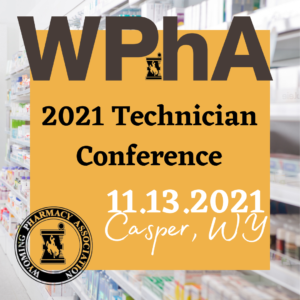 Nov 13, 2021 8:30AM—4:30AM
Wyoming Family Practice Residency Center 1522 East A Street Casper, WY 82601
Register Today!
Join us this November for an action-packed day of learning and networking! Choose to attend in-person or virtually, and take advantage of this opportunity for 6 hours of ACPE-accredited CE! Location: Family Practice Residency Center – Casper Wyoming Pricing: $115: In-Person Attendance (includes lunch)$100: Virtual Attendance Agenda: 8:45am-9:00am | Welcome and AnnouncementsJennifer Dinino, CPhT, Certified…
View More